Is there something missing in your sex life? Has the spark faded? Fear not, I'm going to share a few ways to spice up your sex life. These are extremely effective especially if you are dating a more mature woman. Having spent the last few years having sex with a ton of MILFs I know what works best. Both in terms of spicing things up or sparking things up with a mature lady.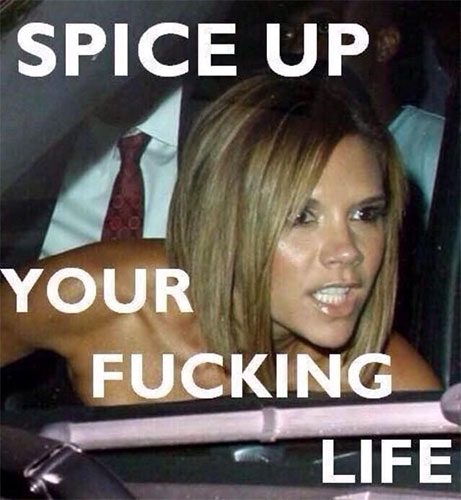 Twelve Ways To Spice Up Your Sex Life With A Milf
Here are 12 ways to bring back the fire or get it started. One thing that I'd like to suggest is that you first make an attempt to meet more milfs. The more women that you connect with, the easier it will be to spice up your sex life.
Keep It Fresh And Exciting: Try having sex in a place you're not used to. In your car, in a park at night or at the beach. Never stop experimenting when things start to get stale. Some milfs are very risky and they'll fuck almost anywhere if they are horny enough. Do not be afraid to ask them to do this with you.
Go On Your First Date (Again): If you are casually dating a mature woman, try and pretend like it's your first date. Act like you are just getting to know each other. You might be surprised at how simple and effective this is. This approach can give a woman the feeling of excitement like you are opening up to new opportunities that might exist.
Watch Porn Together: Rent a porn that you both find appealing. Watch it and be sure to touch each other while watching it. You will soon realize that you both will want to pound the fuck out of each other once the movie gets a bit steamy.
Role Playing: This is an oldie but goodie.  I love role play with a dirty milf. Simply dress up like someone you are not or act like a different person and let the fantasy titillate both of you. The more you get into your character the better. Not all milfs will dig this but some will. Especially the rich or snobby ones. But give it a shot with all of them and see how far you can take it. Many milfs love playing the hot mom role because they are. Some also like to bang younger guys at the gym, so you could paly the fit mom meets trainer scenario out.
Set The Mood: A romantic setting shows that you made a real effort is always a turn on for any date. Light some candles. Dim the lights. Put on some music. The more details you add that fit the scene, the better. For example, some mature women love champagne in a hotel room as well as room service. Go for that and you just might find yourself fucking her minutes later.
Turn Back The Clock: If you are already out of your 20s or you're in your late 20s, try to remember what it was like to be young and in love. Dress the way you did back then. Go to the places you used to back then. Try to act young again. Take your date home  and have wild, crazy passionate sex like you used to in college.
Be More Vocal: Talk to your partner about letting go the next time you have sex. Both of you open up about your fantasies and talk dirty. Moan as loud as you like and tell your partner how to get you off.
Take Time For Foreplay: You would be surprised how much-extended foreplay can ignite your sex life. Give her more than one orgasm before penetration. Take your time and explore each other's bodies and let it culminate in penetration.
Watch yourself: Put some mirrors by the bed. Take a look at yourself as you fuck each other. It might feel a little awkward at first, but it literally adds a new dimension to your love making that makes it feel fresh and naughty. Trust me, hot milfs love watching themselves getting pounded from behind.
Don't Plan Time For Sex: Many couples or people dating casually actually make the mistake of planning their sex. This can cause it to become too stale and mechanical. Don't be afraid to be spontaneous and turn each other on at different times of the day. Just be sure not to get discouraged or hurt if your partner is not feeling it at the moment. There will be another time when they will.
Make A Sex Tape: Set up a camera or you can even set up your smartphone to record yourselves having sex. Hold on to it and watch it the next time you get intimate. Just be sure to either delete it or save it in a safe folder on your computer.
Use Sex Toys: Bring in a sex toy like a dildo or vibrator. You can also use stuff like self-heating lube. Check out your local sex shop together and pick out something that excites you both.
You can try all of these things to spice up your sex life or your can hand-select them. What I'd suggest doing is taking a proactive approach and trying these things with different people. You'll soon realize how easy it is to spice things up in the bedroom.