I don't care if you're going out with a Milf or a college girl, you need to know these tips I'm about to share. When you go on a first date, it can often be awkward. You end up spending the entire time trying to survive and ensure that she is going to want to go on a second date. The second date is often when the real connection happens. If she is still interested after the second date, you will have reinforced your initial connection and showed that horny milf that you are a guy that she wants to continue dating.
Even better, maybe she'll want to just have sex and call it a night. After all, stranger things have happened in the past for some people! I'm going out of my way to share some tips with you today. These are some tips to make sure that a successful second date happens for you.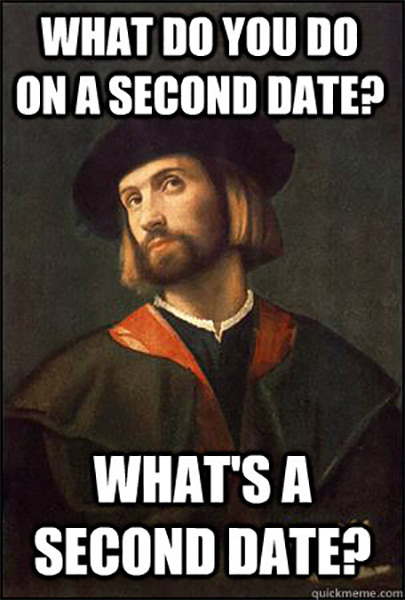 Great Second Date Tips To Keep In Mind
Without wasting any of your precious time, I'll get down to the facts right here, right now! Here's everything that you need to know about second date success.
Choosing The Right Spot – When choosing where to take her, you should refrain from taking her on a typical date. Be sure to show her that you are somewhat interesting and capable of thinking outside the box. Take her somewhere exciting like an amusement park or a wine tasting. Go on a bike ride or explore your city by train. Choose something thrilling that also gives you time to talk and bond.
Recall Things – During your conversation, show her that you were paying attention while out on your first date. Bring up something that she told you about and expand on it. If she sees that you are showing interest in what she has to talk about, it will begin to build trust and she will see that you are interested in her personality and not just her body.
Get More In Depth – Most of the questions you asked each other on your first date were probably on the surface and you should usually try to avoid getting too personal too soon. The second date is the time to get a little more personal and go into detail. This is another instance where recalling some of the things you talked about on your first date will come in handy when bonding with her and building her trust.
Maintain Eye Contact – It is crucial to look her in the eyes often when you are talking on the second date. Show her that you are engaged in your time together and everything she has to say. Don't let yourself drift off and lose focus or she will think you're not interested. Besides, if you are always making eye contact, you will be able to better gauge her interests.
Compliment Her – You probably did some complimenting on the first date, but you should lay it on a little thicker on the second. Tell her that she has nice legs or that you like the way she looks in her dress. This will make her feel desirable and show her that you are becoming even more interested and intrigued by her.
Don't Impress Her – If you are trying to impress her, it will be harder for you to be yourself and give her an accurate representation of who you are. The goal is not to impress her with how cool you are. Show her the best time possible and show her the real you. Trust me, doing so will lead to a better success rate.
Now, while these tips can be applied to almost any type of female, you should understand that they most certainly will apply best with one of the many single mature women using the Milfplay app.