It's common for younger guys to find and pick up cougars much older than them. It's popular in the dating game today and there's nothing better than dating a sexy cougar. In fact, it's much better than dealing with stuck up young girls that don't even like to fuck.
Dating a cougar is the answer to all your hook up problems. I love cougars for a few reasons listed below.
Sophistication
Most cougars are very sophisticated women and they know exactly what they want. They typically present themselves with nothing but class and sexiness. There's nothing better than fucking a sophisticated horny mature woman.
Realists
Most cougars are realists. What I mean by that is that they don't play any dating games. They are looking for some prime young guys to bang and that's it. They typically don't come with any baggage or issues that most younger women have. You won't find them messing around with their phones on dates. Instead, you'll find them focused on their drink and getting you in bed. By the way, mature women love martinis.
They Are Mature
Cougars are mature and they don't come with the typical bullshit that you have to put up with when dating younger girls. Younger college girls always come with drama. Older women have clear initiatives that are mature and desireable.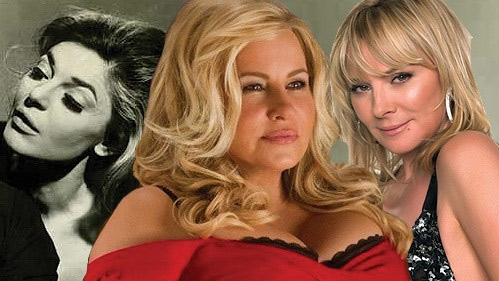 So how do you find and pick up cougars?
First off, you need to know where cougars hang out. I can tell you right now that you're definitely not going to find them hanging out at the local watering hole in your neighborhood. Why? Because they have families and most of them don't get wasted during the week by hanging out at a bar.
You can find local cougars in a few places in your local area. You'll find a ton of them in upper-class neighborhoods. Take a walk through a rich neighborhood and I guarantee that you'll run into a hot cougar. If you're in shape then run with your shirt off and you'll attract them for sure.
If you live near a park of some sort, you might find a few cougars exercising or walking in your neighborhood park. They put forth lots of effort to stay in shape and they love being noticed!
Lastly, you'll find some smoking hot and healthy cougars at your local health food store. I'm talking smoking hot milfs and cougars! If you live by a Whole Foods, Trader Joe's or any type of organic shop then just hang out there for a bit. You won't believe the women that shop there.
Picking Her Up
Don't be afraid to start a conversation with any of the cougars that you run into in public. They love it when young guys talk to them. It makes them feel good. I suggest that you do a couple of things. For starters, you've got to log into your mature hookup site if you want to up your chances of getting laid. Next, you want to walk up to the cougar you're attracted to and nicely compliment her on something. Be sure to ask her a question to keep the conversation going. Try and make her laugh if possible. Lastly, you'll want to ask her for her number or out on a date before you walk away.
Try this out a few times and let me know how it works!