I'm not going to sugarcoat anything at all here. Reason being, I know just how precious and limited your time is. Trust me, I've got zero time for games and neither do you. That's why I'm calling out Cougar Life in this exclusive investigation and site review today.
There is a pretty good chance that you've either heard of Cougarlife.com, have joined it, or have contemplated using it at one point or another. In the event that you've opted to pass on Cougar Life completely, then consider yourself one of the lucky ones.
One thing you need to know about this website is that the company was in a huge legal battle not too long ago. They are connected with Ashleymadison.com, the cheating website that claims to help connect you with millions of people having affairs. Well, when that data leaked, the real user data was made public and it showed just how fake the site was. The number of real female users on the site weren't close to what they had previously claimed. You can expect cougarlife.com to be no different. Here's what I know about this so-called cougar dating website.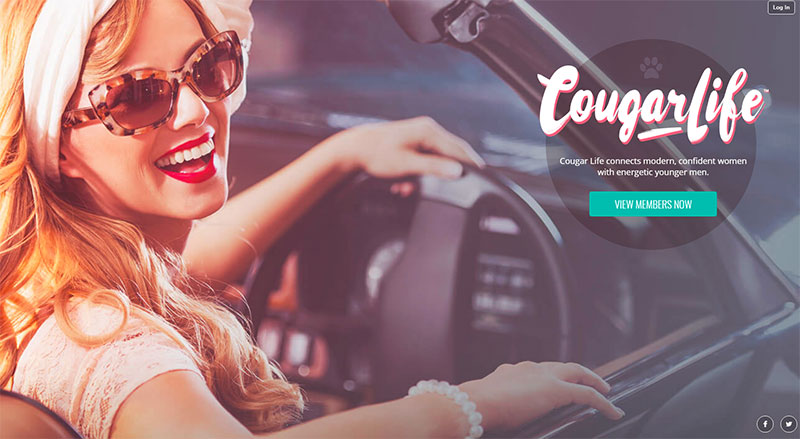 Personal Cougarlife.com Website Investigation (Full Review)
The Cougar Life website was started in 2008 and it was previously owned by a company named Avid Life Media. The company has since rebranded itself I imagine due to the legal issues that they've had over the years. The company that owns this website is known Ruby Life Media.
I've got a real problem with a mature dating website that has so many red flags posted around the Internet. For those that take the time to actually read reviews posted elsewhere, you know just how much negative press this company has gotten in the past.
Take a look at the screenshots below and you'll understand exactly what I mean by that. For example, the Ripoffreport.com reveals the fact that you must spend money to get anywhere with this site. If you read popular forums like bodybuilding.com you'll see young guys mentioning how much of a scam the site is.

There are other sites out there such as complaintsboard.com which lists out all the flirt messages received without being able to read or respond and people's money being taken and not refunded.

Then there is the infamous sitejabber.com which showcases millions of reports from people all over the world. They've got a page dedicated to Cougar Life giving it a whopping 2.5 star rating.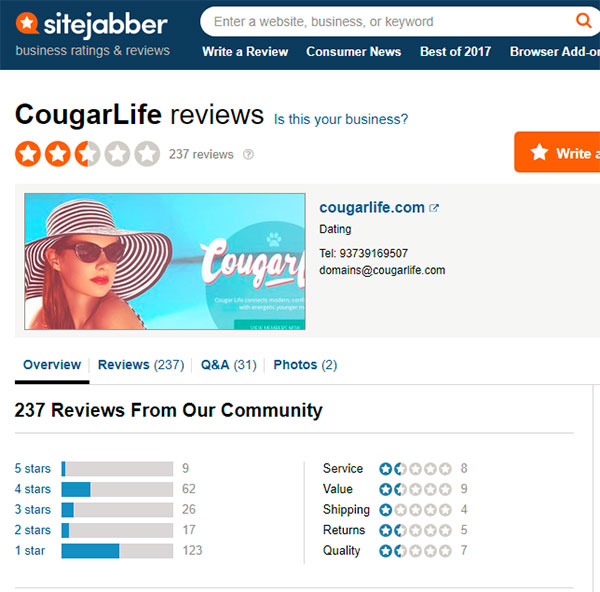 By the sounds of it, it's a big waste of time and I'm going to go ahead and agree with them here too.
Anyway, so here's what I learned about Cougarlife.com myself when joining. The site will not get you laid, that much I can guarantee. When I joined, I had expected to be able to chat and message a bunch of horny local cougars in my neighborhood looking to hookup. However, what I got was constant reminders to upgrade my membership to premium status in order to communicate with users.
Once I went ahead and upgraded my membership, I was then able to communicate with other users. However, doing so did absolutely nothing for me. In fact, I had the same experiences that many of the people shared in the reviews previously mentioned. I thought for sure that I would eventually meet some horny milf looking to have sex but nope, it never happened. As much as some folks like cougarlife.com, I can't for the life of me understand why anyone would waste time using it.
If you want to meet some cougars then you need to use one site that's better than all the rest. I use this site right here daily and I continue to get laid by mature women without fail. If you want the same results then I suggest you do the same.