A super popular question that I get asked time and time again is whether or not you should text the woman you've recently gone on a no strings attached date with? I'm personally a firm believer on texting but you must have the right approach. Whether you're doing it in an app or via typically text messaging using iMessage or another just basic mobile texting, there are certain approaches that you'll want to take in order to increase your chances of second date success.
You're probably wondering when you should do it and when you should not do it? Texting is awesome for establishing sweet touches throughout the day. It's even better if it's a video text. However, if you're having a long drawn out conversation and you're relying on texting as your main means of communication, then you're doing it wrong. It's perfect for pitching and setting up a second date or any casual date for that matter. Here are a few pointers to keep in mind.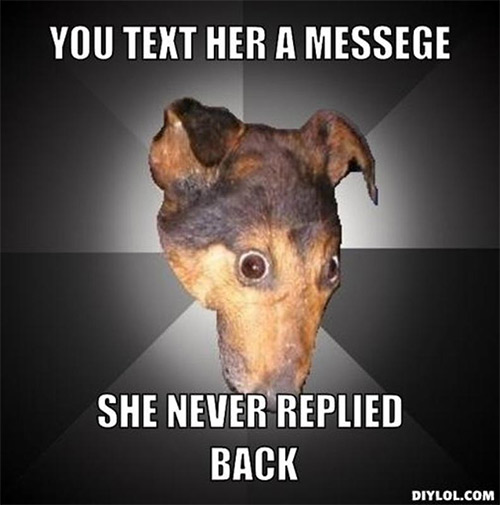 When Should I Text Her?
For starters, if you're trying to line up a second date with a smoking hot milf that you've recently gone out with, then you're going to need to follow these text messaging rules. In short, to answer your question, "Should I text her?" the answer is undeniably an absolute yes! You should definitely text her. The question is when and with what type of message?
If you're going out with a milf that's roughly 45 years old or older, then you're in luck because there's a good chance that her kids are grown up somewhat. That always helps with things because there aren't annoying kids that keep her restricted from doing things. However, there may be an annoying husband or boyfriend doing the same. So, in that case, I'm  going to suggest that you only text during the day. Never text too late in the evening unless she confirms that she lives alone and has no issue with you doing so.
No, if she is a younger milf, you're going to want to confirm whether or not she wants you to text her and if so, when. It's important that you establish this timing because it can really backfire if you text at the wrong time. Some milfs are extremely busy. They get busy and you texting at the wrong time can get very frustrating, adding to the level of craziness. There's nothing worse to a hot mother that's overwhelmed with stuff to receive distracting text messages when she's in the middle of her important routine. However, if you're going to treat her right and put her in a better mood by sending the right message than it may make her day.
Whatever you do, you should text her within a minimum of 24-48 hours after your first date. You don't want to seem too desperate so 12 hours is way too soon. Text her to thank her for going out and let her know that you'd love to see her again. It's important that you tell her exactly what you want. Remember, you want to stress  that you want to grab dinner and drinks or something very casual. You don't want her to think that you're getting serious about things.
If you're looking to start meeting and fucking milfs in you local area then I suggest you join this Milf hookup site today!