I recently took a trip to NYC all the way from La Jolla aka my comfort zone and it was one of the best trips of my life. I went on a searching frenzy looking for cougars in New York City. One of the wildest times a young man can have is hooking up with a cougar. The concept of older women hooking up with younger men has always been around, but it's a trend that has been steadily growing in recent years.
The question is: Where can you find a cougar? There are many cougar and MILF dating sites, but some still like to meet them face to face. The best place to do that is at a bar, especially in the major cities. It doesn't get any more major than New York City.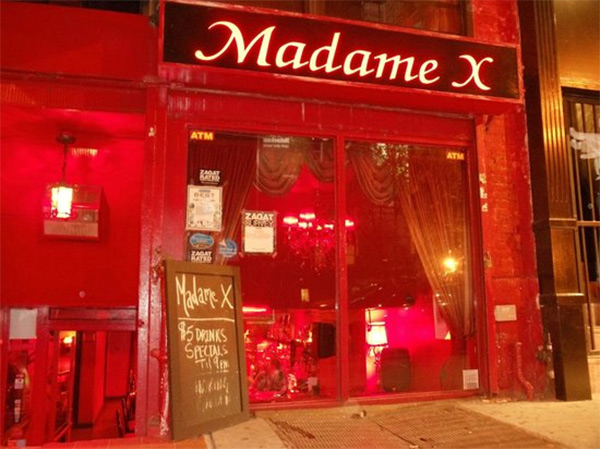 Places To Meet Cougars In New York City (Personal Research During My NYC Trip)
Here is a list of the best bars to meet Cougars in NYC. I've done extensive research on all locations and can attest to each of them being solid milf hangout spots. Whether you're in the city for business or play, take full advantage of these spots injunction with a mature dating app and you're golden.
Gemma
This spot is actually located at the Bowery Hotel, which is a cool as heck spot. This is an especially popular hangout for cougars in the Summer. Most of the clientele here are high end and there are a lot of them, so you are not going to be the only one circling these cougars. Bring your A-game because you're going to need it!
Bemelman's
Located at the Carlyle Hotel, this elegantly decorated bar with a live piano has a bit of an expensive cover charge, but it's worth it for the quality of the cougars that hang out here. You know the ones that I'm referring to right? Basically, all those older Instagram milfs that you've been stalking for months, that's the type that hangout here.
Bryant Park Grill
The Bryant Park Grill is located in the heart of New York with a Parisian-style garden setting, an extensive whiskey selection, and classic cocktails. This happening spot always has a lot of women of all ages, but especially cougars. Just be sure not to drink too much as they'll creep up on you here!
Hillstone
Located on Park Avenue South with another location in Midtown, this bar and restaurant serve sushi, steaks, salads, and sandwiches with a California-focused wine list featuring premium and boutique selections that the cougars love.
Ava Lounge
Located in the penthouse of the Dream Hotel, this rooftop bar has an amazing view of the city from the Hudson River to Times Square. Hook up with one of the many cougars here with city lights and starry skies as the backdrop.
230 Fifth
This phenomenal bar with a rooftop deck is located at 230 Fifth Avenue with expensive drinks, but breathtaking views of the city. The crowd is mostly in their twenties but there are also plenty of cougars looking for younger men here. Sure, you'll have some competition at this joint but just be sure to use the Milfplay app while there and you'll up your chances for sure.
Madame X
Located in Downtown, this red velvet lounge and bar is often called the sexiest bar in New York City and they certainly have some of the finest cougars in the area. Take a cougar to one of their private party rooms and enjoy good food, drinks, and a party atmosphere. It's not surprising that New York milfs hang here.
Penthouse 808
Located on the rooftop of the Ravel Hotel, this classy bar has live music and cougars who demand the best. If you want to impress these high-end cougars, you better bring plenty of cash. I don't necessarily like to spend all my money so this isn't the best place for me. However, the mature women are absolute fire here!
Morandi
Located on Waverly Place in the West Village, this Italian trattoria and bar is a great place to find a cougar to wine and dine. Many cougars in NYC love Italian food. Hit this spot and get there today.
Plunge
Located at the Gansevoort Hotel, you better arrive early if you want to get in this beautiful bar frequented by the hottest cougars in the city. I took the Plunge and ended up plunging balls deep into a well to do cougar. It was an experience I most certainly will never forget.
Trust me when I say that these spots are all places where you can meet a mature woman that is totally DTF. NYC milfs will put out too. I know it can be tough, but given that most of these spots are located in nice hotels, it makes it that much easier to seal the deal. Now, you better be able to last in bed if you get one sexually energetic cougar in bed.