If you're dating swingers or even thinking about doing so, then you need to know a few things. Good news is I'm going to share everything with you that you need to understand. First thing is first…some people think that, if you are considering swinging with your partner, it must mean that things are getting stale. That's not necessarily the case.
Some people are just more open to this sort of thing. It can be a very rewarding and satisfying experience for both partners if you approach it in the right way. Here are some things that you should know before you decide to date swingers or begin to swing.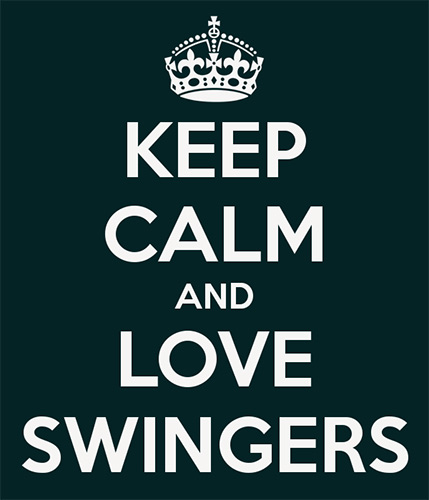 Tips For Dating Swingers In Your Hometown
Here are some of the most important swinger tips that you need to understand. Assuming that you're looking to hook up with hot mature swingers, then I'm dishing out everything you need to know! It all starts right here, trust me when I say this! I've been doing milfs for as long as I can remember. This info should help you out!
Build trust before you swinging – Bringing others into your lovemaking should not be taken lightly. If it's going to work, there needs to be a level of trust between both of you to avoid complications and misunderstandings. Be sure that she is doing it for herself too and not just for you. You should both be confident in your relationship and, under no circumstances, should swinging be used as a patch to fix relationship problems. If your bond is not strong, this will only weaken and complicate it.
Discuss the terms – As much as you might want to be spontaneous; you must discuss how far you are willing to go beforehand. This means going over every likely scenario in detail. If you are both ready for it, this conversation will probably be a lot of fun and build anticipation making you both more excited for it to happen.
Let go of your preconceptions – You must be prepared for anything. It's as simple as that. No matter how much you discuss it, it could very well be completely different than you imagined. Not only do you not know for sure how either of you will react; you are dealing with other human beings with their own sensibilities. Never assume that you know what will happen.
There is no place for selfishness in swinging – Never forget that this is not about you or your pleasure. It's about everyone involved and everyone's feelings should be considered. If you only think about what you want, you will come off as selfish. Pay attention to how others react to you and to what is happening at any given time and don't get wrapped up in your own fantasy. Really, I don't care if this is a one-night hookup or not, you must obey the rules.
Never let your partner feel neglected – No matter how hot the person is that you are swinging with or how turned on you are by them, you must never neglect your partner's needs. It will be far too easy to concentrate your energy and efforts into something new. Always make sure your partner feels like a part of the action.
Orgasms all around – This is crucial when you have sex, no matter how many partners are involved. It is often a good idea for both you and your significant other to give your swing partner an orgasm first. This will arouse you both, making it easier for both of you to have an orgasm as well and prompt the other person to work harder to please both of you back.
That's all I got for you today. If you're interested in swinging, then might I suggest checking out some of the married cougars on Milfplay. They are down right naughty and willing to do anything for some new excitement, even cheat on their husbands!