I've been with a ton of beautiful mature women throughout the years. Getting them to want to bang isn't all that difficult. You've simply got to take them to the right date spot! If you want to impress a date, it is crucial that you avoid taking them to spots that suck. For example, don't take some hot mom you met online to your friend's garage to smoke weed. That might be a possibility later, but not a good choice if you are in the "getting to know you" process. Some dating ideas that seem like they suck, can become great if you plan them right. It's all about preparation. That's why I've put together a list of excellent (and rather unique) dating ideas. Some of the spots are obvious but others will take a little creativity to make them cool. Check out these dating spots and make an informed decision that will take your relationship to the next level. Worst case, you impress her and get to bang once. Not a bad deal if you ask me! Actually, before I get into things, I did share somee other places you can go. You can check them out right here.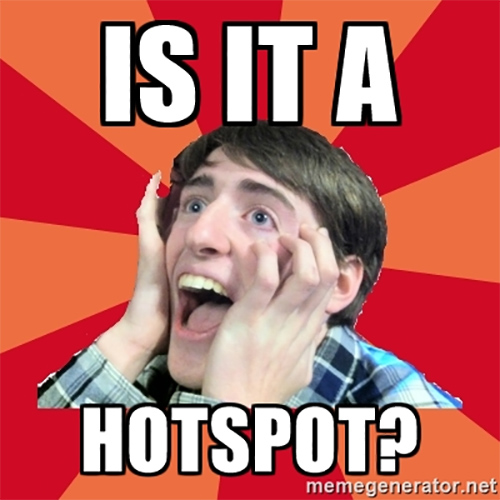 Super Dating Spots That Don't Suck!
Here are a few amazingly unique dating hot spots that I take women too on a regular basis. Trust me, it's better than hitting the dive bar down the road.
Comedy Club
I love comedy shows and it's a great icebreaker date to ease the tension. They say that laughter is the best medicine, but it can also be an effective aphrodisiac. Take your date to a comedy show and laugh the night away.
Bookstore
These spots are not as common as they used to be, so many of the ones that are left are cool little hangout spots that sell interesting used books and more. You can also have time to get to know each other and show them how smart you are. I tend to hit a Barnes and Noble or Books A Million by me where there are Starbucks shops inside the bookstores. A great choice for a midday meet up.
Fair or Amusement Park
Ratchet up the excitement level by riding some cool rides or play some carnival games. This allows for lots of fun and conversation and keeps the heart pumping. Sure, it's a bit trashy and not very high class but some of the girls on sex dating sites aren't into class, they are into getting railed instead!
Dancing Lessons
This gives you a couple of advantages. You can bond by learning something new together and learn some great dance moves to impress them at the club. It's also an activity that be fun and sexual. Not to mention, it requires that you get close to one another. It's not a physical activity like hitting the gym but it's enough to work up a sweat for sure!
Picnic in the Park
Go to a nice park and bring some sandwiches, snacks and maybe some wine and have a traditional romantic picnic. This is an oldie but goodie and still just as effective. I've had quite a bit of luck with this one. Just make sure you have the bug situation under control.
Arcade
Take them to play some games, but don't just make them watch you while you play your favorite video game. Play games both of you can participate in like shooting hoops, Foosball, Ski-ball, or Air Hockey.
Watch a Play
Take them to see a performance or play that fits both your interests. Look up your local event calendar and find a play that is hip and fun or even interactive and show them that you have some culture.
Movie or Drive-in
As far as dating spots are concerned, this one takes the cake! Dinner and a movie are obvious, but Drive-ins are a rapidly disappearing romantic dating spot that you should take advantage of while there are still some left. Who knows, maybe you'll get some action under your blanket at the drive it!
Wine Tasting
This serves more than one purpose. It's fun, it's different, you can show that you have culture and you can both get a little tipsy and let go of your inhibitions.
Art Gallery or Museum
Depending on where you live; there may be some cool museums or art installations in your area. This spot also shows that you have culture and it leaves plenty of room for discussion and flirting.
That's about as unique as I can get, to be honest. Every idea listed is pretty solid and works for me so they should work for you. Try out a few of the dating spots and let me know if they work for you!